LUGGAGE TRANSPORTATION ON THE CAMINO DE SANTIAGO
Caminofácil is a company with more than ten years of experience helping pilgrims who make the Camino de Santiago. Our main service is the transport of luggage and pilgrims, but we also offer all kinds of other services, always with the aim of making life easier for pilgrims far from home and allowing them to focus on enjoying the road and all that it has to offer. what to offer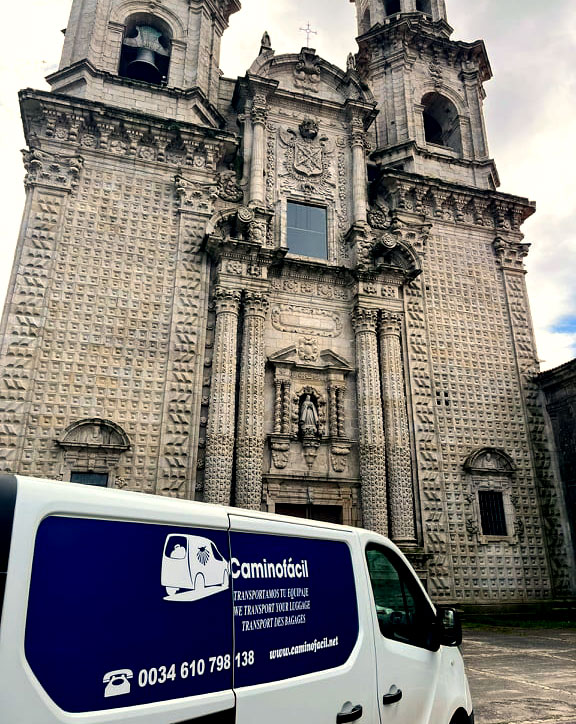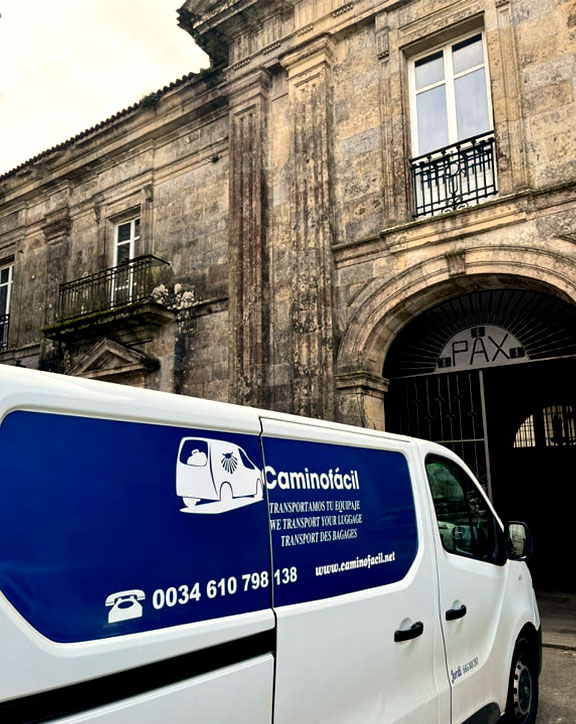 What do they say about CaminoFácil?
We left a mobile charger in Estella. We contacted his agent last night and he was able to arrange a pick up and drop off. It would have been very difficult to buy an English porter on the Camino. His agent was very correct and reassuring. Please thank him and the driver. I am delighted to have chosen Caminofacil to transport our suitcases on the Camino and I will recommend them to everyone.
I wanted to send a big THANK YOU to the Caminofácil team for the perfect and efficient way in which they transported our luggage during our Camino Portugues in July!
I wanted to write to tell you how impressed we are with your service during our recent Camino de Sarria to Santiago. My friend left more than 300 euros in an outside pocket of her backpack, and when we got to the hotel they were there intact. We wanted to write to both of you to tell you that we will be recommending you, and we are so impressed with how easy and smooth the whole process was. Thanks again.
Thank you for fantastic service every day of my Camino. Every day I was happy to see how my suitcase had arrived, and I was very grateful. Not a problem! I loved my Camino and I would like to do more, on the same route or on another. Let me know if you offer your luggage transportation service on any of the other Caminos.